From growing up in a rented guest house in Phoenix, to becoming a first-generation college graduate, to founding multiple businesses and providing mentorship to others—David's personal story highlights the power of educational and economic opportunity in Arizona, which he hopes to preserve for future generations.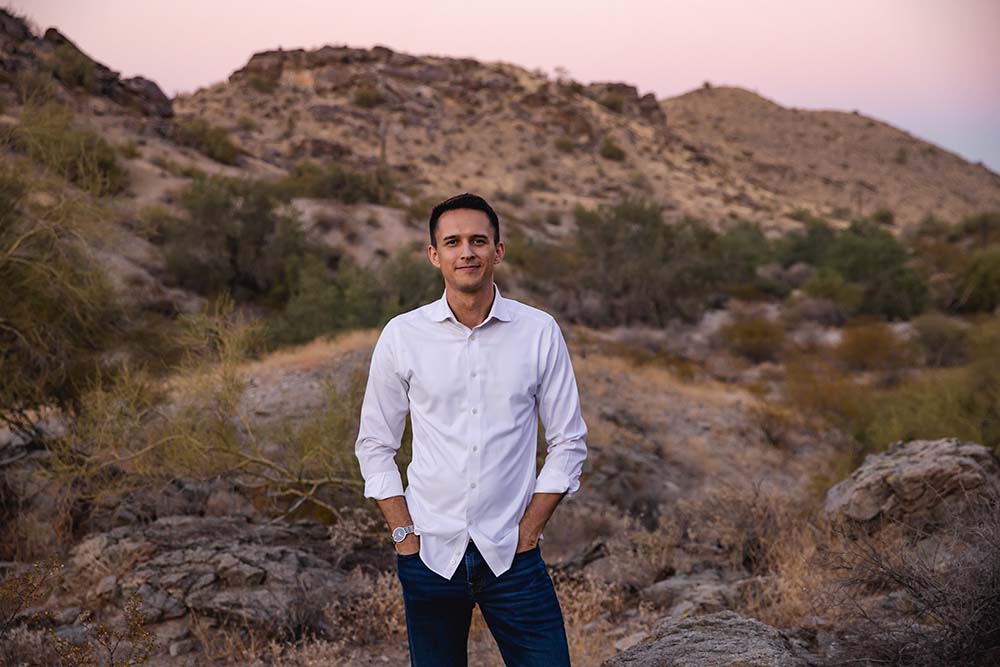 Grateful Arizonan
Born and raised under the poverty line in the heart of Phoenix, David attended Arizona public schools (Richard E. Miller, Madison Meadows, and Sunnyslope) and ultimately earned a full-ride scholarship to Arizona State University.
Balancing a full-time student course load while supporting himself through employment at local businesses, David became a first-generation college graduate, finishing debt-free with a B.S.E. in Mechanical Engineering and a graduate degree in Nanoscience.
Arizona's educational and employment opportunities paved a way out of poverty, changing David's life forever. He is grateful to live in a state where he can now raise his family to experience the American Dream.
ENTREPRENEUR and Business Owner
After working for local businesses since his junior year of high school, David ventured out on his own to start his first business in 2016, with support and training from multiple local incubator programs. 
He and his co-founders developed drug discovery and diagnostic tools to enable truly personalized treatment for cancer patients, winning multiple federal and local grants for their projects. During this time, David was selected as a Global Innovation Fellow through the U.S. State Department and was asked to represent American entrepreneurs overseas.
When the COVID-19 pandemic hit Arizona, David pivoted his team to serve the community by developing high-throughput COVID-19 tests, which have been used by local health organizations, businesses, and assisted living facilities. He then opened an Ahwatukee lab, providing quick, accurate COVID-19 test results so members of his community could rejoin their loved ones and return to work with confidence.
David knows firsthand the joys, trials, freedoms, and fears of entrepreneurship in Arizona.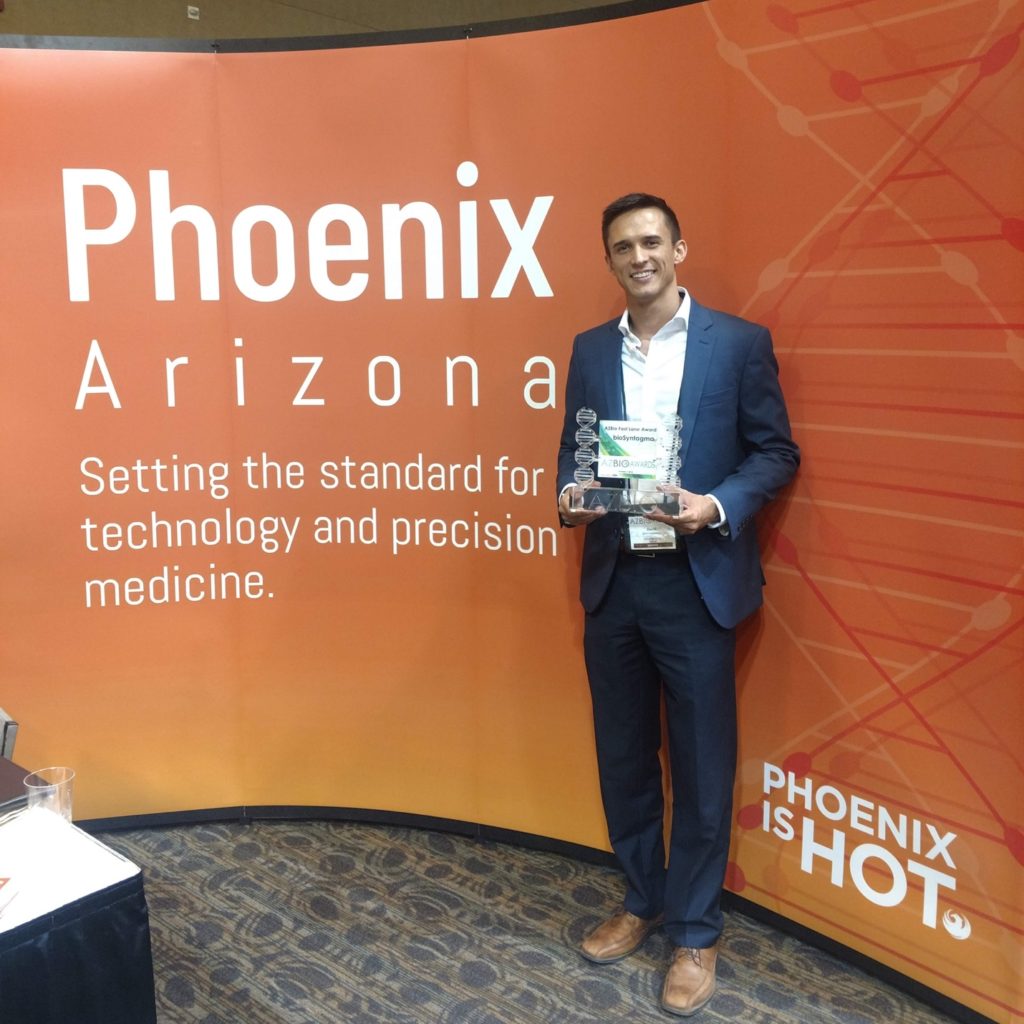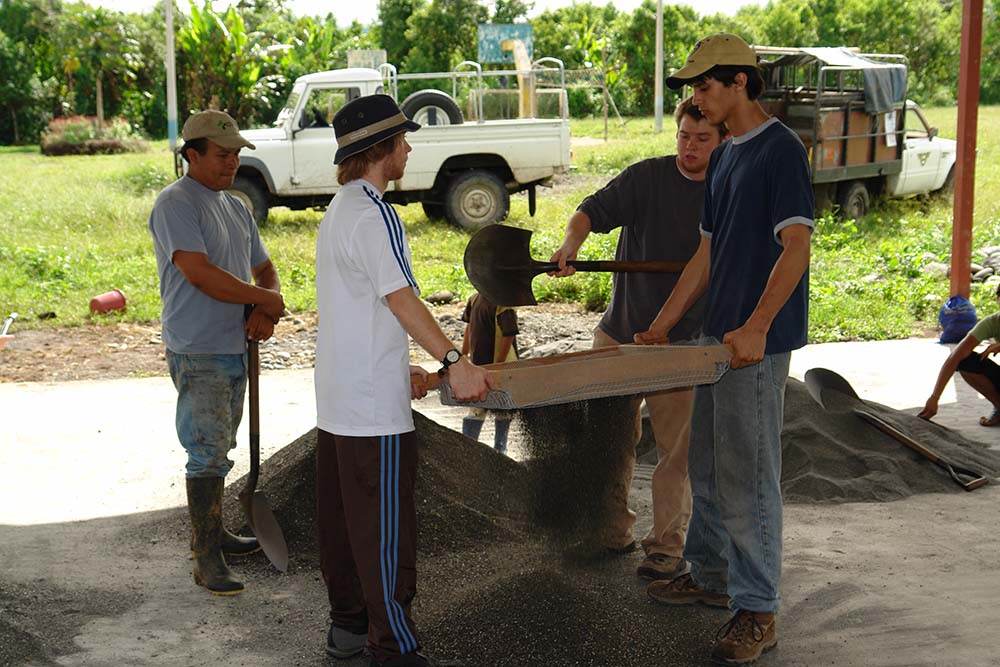 Dedicated to Service
Outside of his professional projects, David routinely mentors local men and women who have a desire to start their own small businesses, LLCs, and nonprofits, including a make-up artist, a baker, an inventor, a graphic designer, and a patient advocate.
David has also been an active member of his church in Chandler since 2012, where he served as the volunteer youth pastor for high school students until 2019. In further service to the next generation of Arizonans, he was honored to participate on the selection panel for Flinn Scholarship recipients from 2018-2021.
Outside of Arizona, David has served on over a dozen humanitarian projects in Central America, South America, Central Africa, and India, working with local businesses and nonprofit organizations to establish fiscally sustainable education, housing, and farming systems in their communities. 
Fighter
David loves a good fight, and for 12 years he trained with a competitive mixed martial arts team in Phoenix, specializing in the grappling art of Brazilian jiu-jitsu (BJJ). After a brief sabbatical from the sport, he has continued training recreationally with the addition of Krav Maga, Catch Wrestling, and Close Quarter Combative techniques.
With nearly 20 years of experience in fighting, David has learned that winning is more than submitting an opponent—winning is achieved by turning an enemy into a respected friend. He believes this mindset is crucial to overcoming a divisive political atmosphere and achieving positive long-term solutions for our community.